With summer coming to and end and fall approaching, it's time to see what the new season has in store for us drama wise. Here's the list (in order of release date) of upcoming korean dramas you should keep an eye out for this fall:
Note: The list will be updated as new shows are scheduled. Click the link to watch the episodes on dramacool.
Genres: Mystery, Drama, Sci-Fi, Fantasy, Melodrama
Total Episodes: 16
Release Date: August 28, 2020 ~ SBS
Park Jin Kyum (Joo Won) is a detective who was born without the ability to have emotions. While attempting to solve mysterious cases, he becomes the first person to learn about the time travelers who came from the future using a device called "Alice" and struggles with difficult situations that arise due to his existence. He is dating Yoon Tae Yi (Kim Hee Sun), a female physicist who died long ago. She knows the secrets of time travel and uncovers her secrets during the investigation.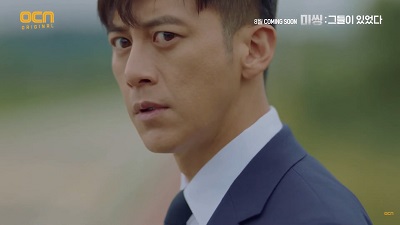 Genres: Thriller, Mystery, Fantasy
Total Episodes: 16
Release Date: August 29, 2020 ~ OCN
The mysterious village of Duon is inhabited by the souls of the missing, deceased people. A group of people is searching for the bodies of the missing, trying to find out what happened to each of them.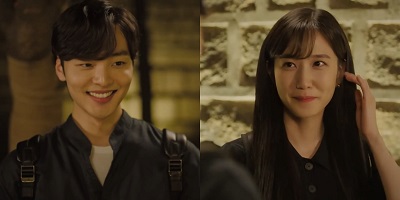 Total Episodes: 16
Release Date: August 31, 2020 ~ SBS
A story about students of a prestigious music school and people in their lives. They go to class, practice, perform, compete from a young age, and confront teachers and parents who are obsessed with their success. Park Joon Young and Chae So Na are in the center of the plot.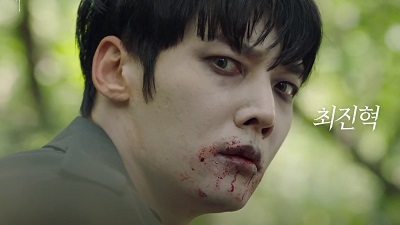 Genres: Comedy, Romance, Drama, Fantasy, Detective
Total Episodes: 12
Release Date: August 31, 2020 ~ KBS2
A comedy about a zombie in the second year of his resurrection who becomes a detective to find out about his past, while constantly trying to coexist with humans.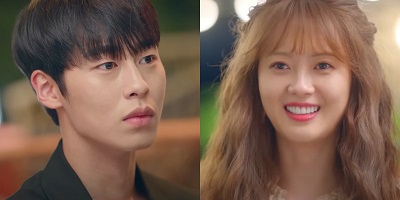 Total Episodes: 16
Release Date: September 02, 2020 ~ KBS2
" DoDoSolSollyaLyaSol " is a romantic comedy about a pianist named Gu Ra Ra, who is frustrated with her situation after the sudden fall of her family. After finding her way to La La Land, a piano academy in a small village, she ends up crossing paths and falling in love with the tough and mysterious Song Woo Joon , who seems to be hiding many secrets.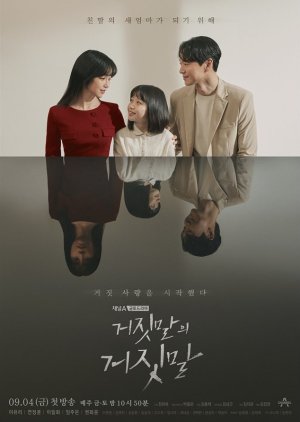 Total Episodes: 16
Release Date: September 04, 2020 ~ Channel A
The drama tells the story of true love that begins with a lie. The plot focuses on Ji Eun Soo ( Lee Yu Ri ) – a woman who is trying to become the stepmother of her biological daughter. Ji Eun Soo marries into a chaebol family, but one day, she is pointed out as the murderer of her husband. She struggles to get back the daughter she birthed in prison..
Total Episodes: 16
Release Date: September 07, 2020 ~ jTBC
The story of a husband who returns in his best days when he was 18.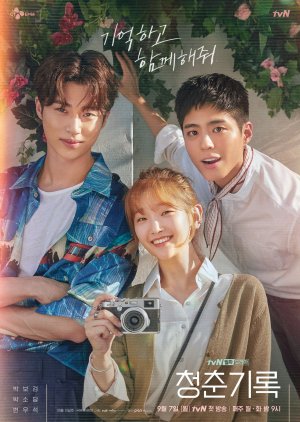 Total Episodes: 16
Release Date: September 07, 2020 ~ tvN
"Record of Youth" is a story about the youth of this generation who live in a world where the "spoon" you're born with determines your life path and dreams are a luxury not everyone can afford.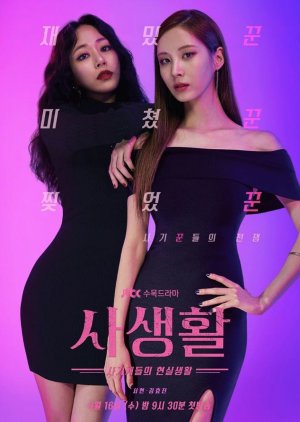 Total Episodes: 16
Release Date: September 16, 2020 ~ jTBC
The drama revolves around a con artist, Cha Joo Eun (So Hyun) who inadvertently gets involved in private affairs on a national scale and competes against large corporations.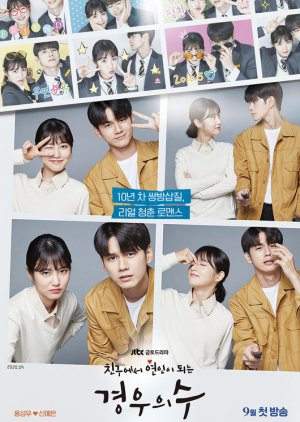 Total Episodes: 16
Release Date: September 18, 2020 ~ jTBC
Due to a misunderstanding, two people have held a crush on each other for 10 years. Lee Soo  is an attractive man who works as photographer. Kyung Woo Yeon works as a calligrapher. She has had a crush on Lee Soo since she was 18 years old.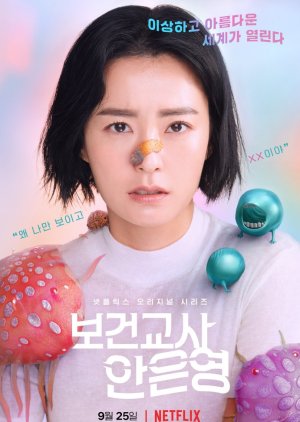 Total Episodes: 6
Release Date: September 25, 2020 ~ Netflix
The School Nurse Files is about a school nurse An Eun Young (Jeong Yoo Mi), who has the special ability to eradicate ghosts but performs exorcism in an unconventional, comical manner. A mysterious thing takes place at the school and An Eun Young tries to be a good teacher teacher and eradicates the bad ghosts.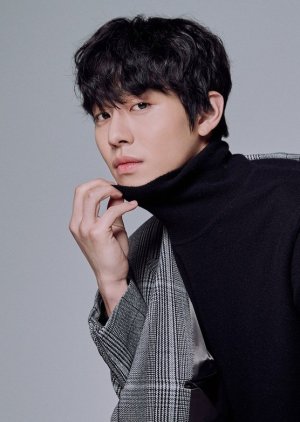 Total Episodes: 16
Release Date: October 02, 2020 ~ SBS
Hong Chun Gi is the only female painter in Joseon who enters the palace and shares love lines with a blind astronomer and arts enthusiast Grand Prince Anpyeong, third son of King Sejong. Hong Chun Gi's mother once prayed to the heavens to send a suitor down for her daughter to marry, and one day when a strikingly beautiful young man falls from the sky right in front of her, she believes he's been sent from the heavens just for her.
The young man, named Ha Ram, is nearly blind due to an accident during a rain ceremony, and can only see the color red. He holds a position in the palace as an astronomer, and after meeting Hong Chun Gi, he discovers that there's a larger mystery surrounding his eyes.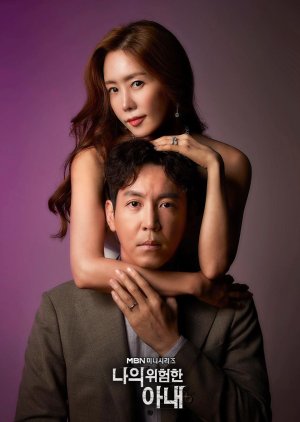 Total Episodes: 16
Release Date: October 05, 2020 ~ MBN
Kim Yoon Cheol is married to Sim Jae Kyeong, a beautiful and kindhearted woman from a wealthy family. They have been married for the past 6 years. Kim Yoon Cheol runs his own restaurant. Although it looks like he is the ideal husband, in fact, the man feels that he is suffocating, being next to his wife.  Meanwhile, Jin Sun Mi works at Yoon Cheol's restaurant. She has a special relationship with Yoon Cheol. She will do anything to get what she wants.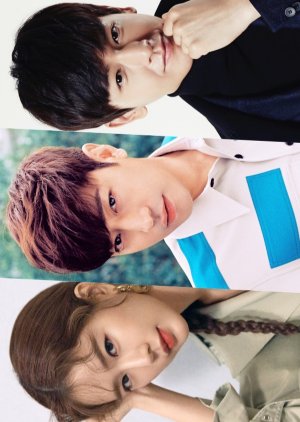 Total Episodes: 32
Release Date: October 07, 2020 ~ MBC
A a suspenseful romantic comedy about a woman who gets caught up the world of espionage.
Kang Ah Rym (Yoo In Na) is a wedding dress designer who gets married twice, to two husbands who both hides many secrets. Jong Ji Hong (Eric Moon) is Kang Ah Rym's first husband, a charming, charismatic and unpredictable secret agent who works for Interpol.Derek Hyun (Im Joo Hwan) is Kan A Rym's second husband, smart, with a gentle smile, but at the same time a cold-blooded industrial espionage spy.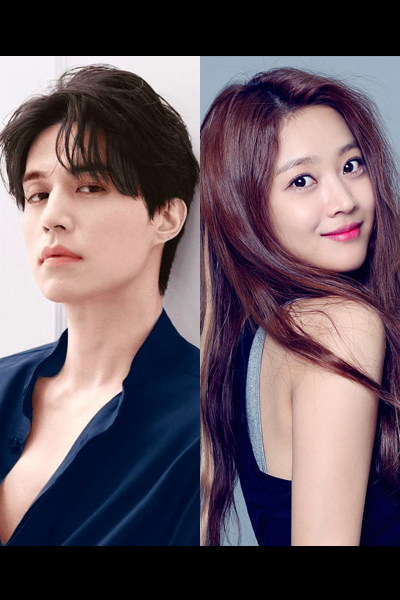 Total Episodes: 16
Release Date: October 07, 2020 ~ tvN
The story of a male gumiho (Lee Dong Wook) who has settled in the human world. He meets the ambitious producing director Nam Ji Ah (Jo Bo Ah), who is completely fearless when it comes to creating unique content.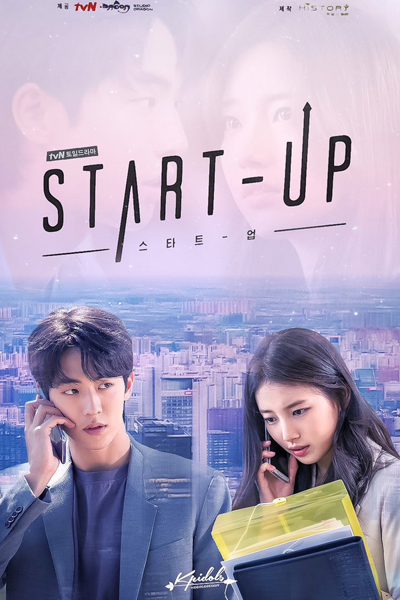 Total Episodes: 16
Release Date: October 10, 2020 ~ tvN
Seo Dal Mi is a chaebol who wants to be independent and start her own company. Seo Dal Mi does multiple jobs and also chooses to drop out of her studies. Nam Do San is the owner of a tech company. He is an ace mathematician. But his company is not able to generate profits. He meets Seo Dal Mi and his fortune changes.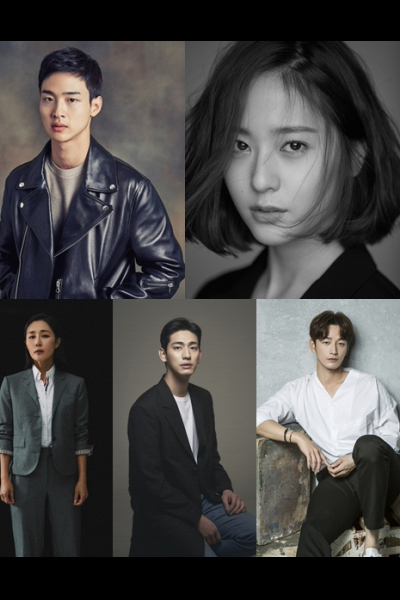 Total Episodes: 10
Release Date: October 17, 2020 ~ OCN
A thriller about a search group that fights monstrous creatures and tries to leave the demilitarized zone.  Young Dong-jin is a military dog handler who's only a month away from his discharge date. But he gets seconded to the search group for a mysterious purpose. He will work under the leadership of Song Ye Rim (Crystal) – a lieutenant who has a secret behind her birth.
So, have you checked out any of these new dramas yet? Which one are you most excited about?
If you are looking for currently showing dramas, check here.